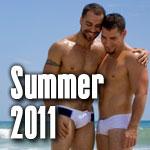 Summer in San Francisco Features LGBT-Focused Theater, Fundraising and Street Fairs
SAN FRANCISCO, CA - As a true Gay Mecca, San Francisco can sometimes overwhelm visitors with its vast number of activities which appeal to the LGBT Community. Often referred as the "First Lady of San Francisco," Donna Sachet's more than 20 years of experience and affiliations with a broad spectrum of the LGBT Community will guide you through the year's highlights. From entertainment to fundraisers, from small events to major galas, and from the Castro to the entire City, Donna is tapped into everything that is happening in San Francisco and she will share the "what, when, and where" with you in her quarterly updates.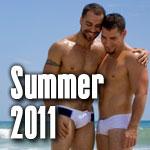 This article is part of our "Summer 2011" series. Want to read more?
Here's the full list»
Comments on Facebook